DEEP JOURNEY WITHIN – DISTANCE HEALING SESSION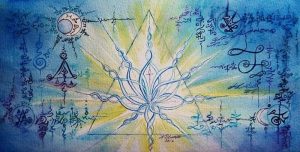 EXCHANGE: Thai Baht 2,800 (approx 93 USD)
Special Offer: Thai Baht 2,200 (approx 73)
This session, around 60 minutes long, offers even deeper connection into your states of being. Our higher selves, oversouls and spirit guides will guide us into connecting with your energy centres, aura, and etheric bodies.
This allows clarity and guidance upon your current state of being to be delivered. You will be bathed in transmissions of self-empowerment messages, light language of soul resonances, harmonizing energy centres and field, plus DNA activations, as well as be in space of love and gratitude.
Moreover, we will be tapping into your soul records. In order to bring forth any experiences of your parallel selves or multidimensional aspects of the soul that align with your current process of transformation, growth and path. This also bridges your awareness with your soul gifts.
The session includes:
– Guided meditation
– Sound & Light language activation
– Cord dissolving & transcending (if necessary)
– Etheric bodies balancing
– Connections with Galactic Family
– Soul record (Akashic) reading
– Messages of guidance and Self-Empowerment from higher self and guides.
– Answering questions through the higher selves and guides
Testimonial
"I felt and still feel, the pure vibration of her intention and of the energy and information which was present during the timeless session. The information she shared, resonated completely with me, on the deepest level of being. Nalinee, Thank you so very much for your loving and humble presence and to those, who graced us with their love and light." a Soul Brother, from UK.
more Testimonials
IMPORTANT NOTES:
PLEASE TAKE TIME TO READ BEFORE YOU BOOK
* There is no need for us to meet online. Having your permission and name is enough for me to connect with your energy on the soul level.
* The session is done remotely and come to you

in the form recording

.
*Please download your session straight away as the link will be expired within few weeks.
*

No refund

is given after the session is sent.
*You will receive a confirmation email from me within 24 hours after payment.
*The exchange is in Thai Baht (THB)
*This service is booked until the Third Week of May