ENERGY SERVICES AND PRODUCTS OF LIGHT LANGUAGE ART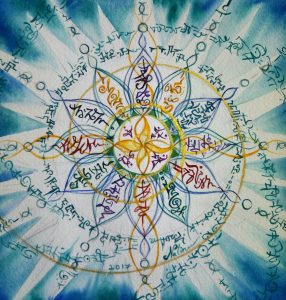 Deep Gratitude for your interest in my Light Language Art & Energy Services
Energy Services assist us in soul remembrance and ascension.
Connecting through our over souls, higher selves and guides.
The sessions bring forth connections in clarity and powerful messages of guidance and self-empowerment, plus answering any questions you may have.
This integrates with Light Language transmission, soul or Akashic records reading and much more.
The Light Language art I offer has now been spreading its frequencies around the world. I express my gratitude to everyone who purchases print or products and welcoming them into their home.
Light Language art carries high frequencies that speak through the heart and soul. It also transmits energy that serves those who are in resonance.
I also post free guided meditations and Light Language transmission on YouTube.
Let us connect deeper! Feel free to Contact Me if you have any questions or anything your would like to share
LIGHT LANGUAGE ART PRODUCTS:
ORACLE CARDS TORCH OF ASCENSION is available worldwide
TAPESTRY
ENERGY SERVICES:
DEEP JOURNEY WITHIN – Distance Healing Session
Personalized Journey Drum, Didgeridoo, Light Language & Sounds with Nalinee & Michael
CUSTOM LIGHT CODES OF ACTIVATION & AUDIO SESSION