Soul Reading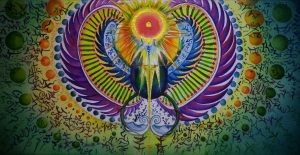 EXCHANGE – Thai Baht 1,500 (around 49 USD)
* For Discount of SAMADHI SPEAKS Patreon Member please contact me with your Discount Code to book this session.
This discount is valid from 11th NOV. 2019 – 11th DEC 2019
Greetings dear soul family
It is a pleasure for me to offer a channeling messages of guidance on your spiritual growth in form of a recording to you.
*Soul Reading is done remotely and comes to you in form of recording (around 30 minutes long)
This reading serves as a key in initiating deeper and clearer connections with your soul path via higher self, oversoul and spirit guides.
This also offers clarity of your current spiritual process and state of being so that you can move forward with inspirations and sense of empowerment.
In this recording you will be bathed in transmissions of light language activations, and frequencies of love and oneness.
This reading includes:
– Light Language transmissions
– Messages of guidance and self-empowerment from your oversoul/higher self and guides
– Connection with your galactic families
– Soul records (Akashic records)
– Answering any question that you may have
Testimonials
"I have been yearning, for so long, for such connections as Nalinee has connected to, and has brought, through the reading! This, surely, is, the best, most thorough, highest quality reading, that I have ever received! Thank You! Thank You!"
Soul Brother, Timothy
NOTES
There is no need for us to meet. Having your permission and name is enough for me to connect with your energy on the soul level.
* The session is done remotely and come to you in form recording. Please download it straight away as the link will be expired within few weeks.
* The exchange is in Thai Baht (THB)
*You will receive an email from me within 24 hours after payment.
*This service is booked until third week of January 2020
<