Description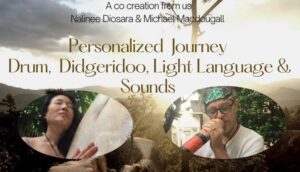 Exchange: 58 USD
Special Offer: 48 USD
For this personalized journey (or meditation and sound healing,) I, Nalinee will be tuning into your energy and delivering a bit of message of guidance or key focus if necessary.
Then together with Michael, we will deliver a journey with shamanic drum, Didgeridoo, Light language and sounds for you.
This will be delivered to you in form of a 30 min recording for you to download and tune into it in your own time and space.
A Greeting from Michael: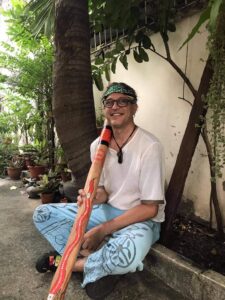 "My name is Michael. I am from South Africa. I have chosen the didgeridoo as a tool to harness vibration as a healing technique. The benefit of the Didgeridoo is that the sound and vibration mimic the earth's sound and vibration, therefore, bringing you to come back into yourself. To help bring up any questions you may have about yourself. It also helps you to understand self-healing. This is why I have joined with my wife Nalinee to bring this amazing healing of sound and vibration. To take you on a journey of healing from within," Michael
We both are looking forward to journey with you
Testimonial:
"Thank you so much for this!! It was very healing and I realized how much I've progressed but how much I have left to go! Please send my love and thanks to Micheal and thank you so much for this!!! It was a beautiful experience and arose with lots of questions but also lots of answers. " Roberto
IMPORTANT NOTES:
PLEASE TAKE TIME TO READ BEFORE YOU BOOK
* There is no need for us to meet online. Having your permission and name is enough for me to connect with your energy on the soul level.
* The session is done remotely and come to you in the form recording.
*Please download your session straight away as the link will be expired within few weeks.
*No refund is given after the session is sent.
*You will receive a confirmation email from me within 24 hours after payment.
*This service is booked
until beginning of October